Kerala – South India
Kerala, the southernmost part of India is famous for its lush greenery,

ecotourism initiatives, and beautiful backwaters. The unique culture and traditions, varied demography all made this small piece of land most popular tourist destinations in the world. National Geographic Traveler named Kerala as one of the ten paradises of the world and the people around the world calls "God's Own Country"
Kerala is a state on India's tropical Malabar Coast, has a rich and beautiful 600km of Arabian Sea shoreline. Palm-lined beaches and backwaters, a network of canals, the Western Ghats, mountains slopes with tea, coffee and spice plantations and wildlife – These all make Kerala truly God's Own Country!
Kerala is famous for shopping for
Spices, Tea and Coffee, Coir Handicrafts, Shell Showpieces, Kathakali Masks, Kasavu Mundu, Nettipattam, Cashews and many more…
Kerala has a multitude of both vegetarian and non-vegetarian dishes prepared using fish, poultry and red meat with rice a typical accompaniment. Chillies, curry leaves, coconut, mustard seeds, turmeric, tamarind, and asafoetida are all frequently used.
Don't miss unique and the delicious foods like Puttu and kadala curry, Appam with stew, Karimeen pollichathu (fish), Malabar Parotta with Kerala beef curry, Erissery or pumpkin and lentil curry, Palada payasam (dessert), Kerala prawn curry (chemmeen curry), Thalassery biriyani, Fish moilee, Banana fritters (dessert) and a lot more…
Here are some most beautiful places you should not miss to visit in Kerala.




Alappuzha
Alappuzha
Alappuzha or Alleppey, the Venice of East, is a city on the Laccadive Sea. Alappuzha is best known for houseboat cruises along the rural Kerala backwaters.

You can also visit Mullakkal Temple which features a traditional design of South India. Annually held snake boat races in the

Punnamada Lake also a great attraction.
You can also taste the traditional and variety of seafood from here. Kerala Sadya is a different experience for one who loves vegetable meals.




Kochi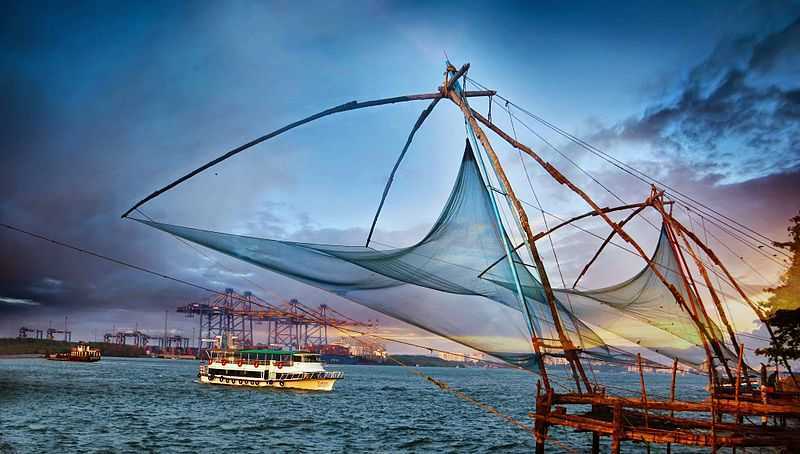 Kochi Cheena Vala (Cantilevered Chinese fishing nets)
Kochi or has been a port since 1341, when where Arab, Chinese and European merchants came for trading. Fort Kochi, a settlement with tiled colonial bungalows and diverse houses of worship is a worth to visit. Cheenavala (Cantilevered Chinese fishing nets), typical of Kochi, have been in use for centuries. St. Francis Church was the original site of Portuguese explorer Vasco da Gama's burial when he died in Kochi in 1524.
Santa Cruz Basilica where you can see an imitation by Fra Antonio Moscheni of Leonardo da Vinci's "The Last Supper."
In AD 1568 founded Paradesi Synagogue is built with imported Chinese blue & white ceramic tiles. You can have a great shopping experience with antique shops and old spice warehouses. Mattancherry Palace, built by the Portuguese in the 16th century and later renovated by the Dutch showcases vivid Hindu murals.




Munnar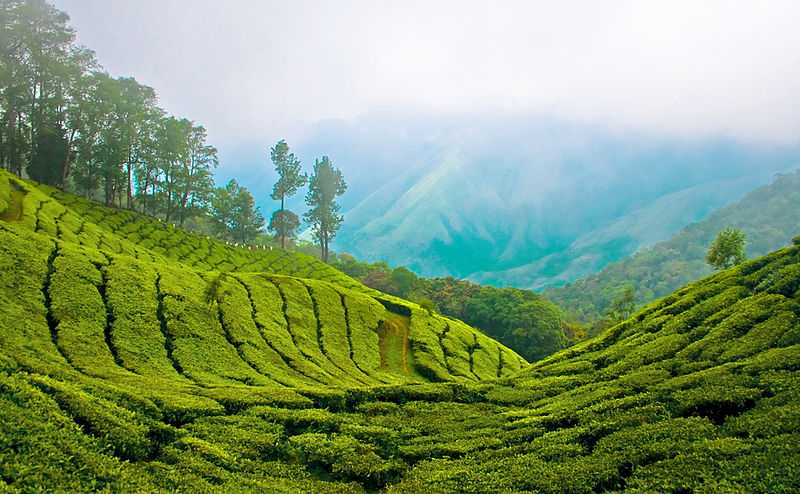 Munnar
Munnar is a mall hill station in the Western Ghats mountain of

Kerala state. The tea plantations are famous and beautiful. Once Munnar was the resort of British Rule.
Eravikulam National Park is famous as it is the habitat for the endangered mountain goat Nilgiri tahr. Lakkam Waterfalls, Anamudi Peak, The Tea Museum at the Nallathanni Estate, Chinnar Wildlife are also spots for visitors. Trekking in Munnar will be a great experience. Mattupetty Dam and Kundala Dam are popular for boating and picnicking. Aside from Lakkam, the region's many picturesque waterfalls include Attukal and Chinnakanal.
The Blue Neelakurinji flowers bloom which happens once in every 12 years is very famous in Munnar.




Kovalam
Kovalam Beach, Thiruvananthapuram
Kovalam is a small town located in the south of Thiruvananthapuram, the capital city of Kerala.
Once Kovalam was just a fishing village with
crescent beaches boarded with an ocean of palm trees. Now it's the most famous tourist spot for international travellers. Varkala, the adjacent beach completes the Kovalam as the heaven of travellers.
Kovalam is also good to go for Ayurveda and Yoga.




Kumarakom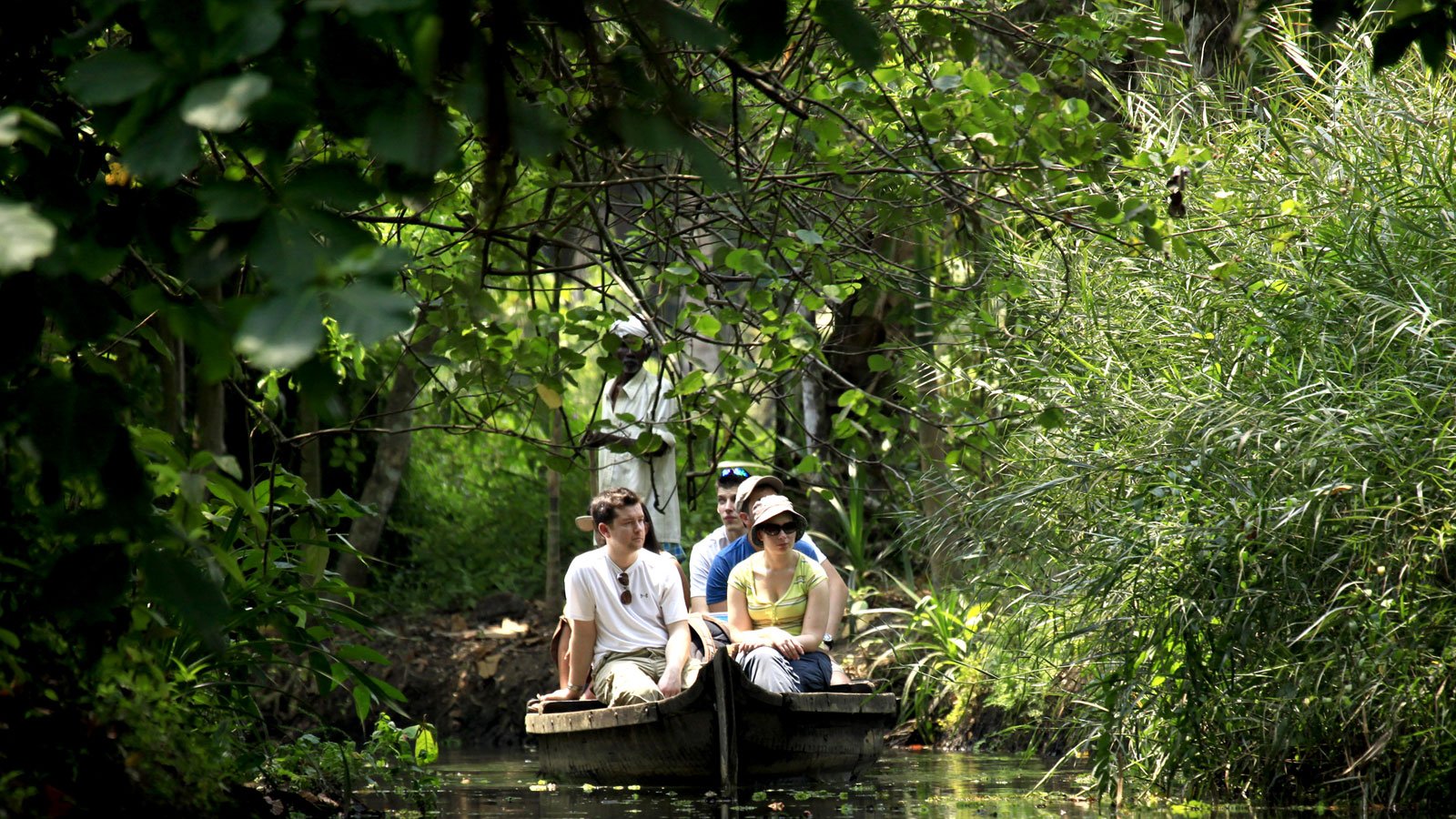 Kumarakom
A lakeside village laced with canals, where you can enjoy the serene beauty of the Kerala backwaters along with the amazing experience with the houseboat stay.
Kumarakom

a

Bird Sanctuary is home to many species including cuckoos and Siberian storks. The

Bay Island Driftwood Museum is famous for wooden sculptures. Pathiramanal Island situated in the lake is a haven for rare
migratory birds. At the east of Kumarakom, you can visit the Ancient Thazhathangady Mosque,
which is considered as one of the oldest
mosques
in India and believed to be more than 1000 years old.


Thiruvananthapuram
Thiruvananthapuram
The capital of God's Own Country, Kerala, Thiruvananthapuram or Trivandrum is distinguished by its British colonial architecture and many art galleries.
Trivandrum is also home for Kuthiramalika Palace,
Thiruvananthapuram (or Trivandrum) is the capital of the southern Indian state of Kerala. It's
It's also home to Kuthira Malika (or Puthen Malika) Palace, decorated

with carved horses on wood

and a museum of Travancore royal family, who was the rulers of Thiruvithamcore (Travancore) from the 18th–20th centuries. Thiruvananthapuram was the capital of their era.
MG (Mahatma Gandhi) Road is the main street, where you can see art and antiques shops, carpet sellers and sari stalls maid out of handlooms. Napier Museum houses ancient Indian carvings, bronzes and natural-history specimens, Sri Chitra Art, Thiruvananthapuram Zoo which is home to Bengal tigers, Asian elephants and Indian rhinos are other main attractions.
The great Dravidian-style Padmanabhaswamy Temple is dedicated to Vishnu, with a 7-tier entrance tower (gopuram). The treasure opened here recently is the biggest one ever found in adjacent to any other temples in the world.
The

popular beaches of Shankumugham, Kovalam and Varkala are very close to this city.
Wayanad
Wayanad
Wayanad is a provincial locale in Kerala state, southwest India. In the east, the Wayanad Wildlife Sanctuary is a rich, forested locale with regions of high height, home to creatures including Asiatic elephants, tigers, panthers and egrets. In the Ambukuthi Hills toward the south, Edakkal Caves contain old petroglyphs, some going back to the Neolithic age.
The town of Sultan Bathery is named after its adjacent old Jain Temple, which was utilized as an armoury by Tipu Sultan's military in the eighteenth century. Wayanad is additionally known for its trekking courses. The trail to its most noteworthy pinnacle, Chembra, passes a heart-formed lake in transit to the summit. In the region's western region, Banasura Sagar Dam worked of immense stones and rocks, has made a monstrous repository. Encompassed by slopes, the repository is dabbed with little islands. Close-by, a wilderness trek prompts the ground-breaking Meenmutty Waterfalls, where waterfalls more than 3 soak levels of shake.
Vagamon
Vagamon
Vagamon is a Hill station situated in Kottayam-Idukki outskirt of Kerala. It has a cool atmosphere with the temperature between 10-23°C amid a mid-year late morning. It is arranged 1,100 meters above ocean level.
The slope station has a chain of 3 wonderful slopes called Thangal slope, Murugan slope and Kurismala that give a charming feel to this excellent slope station. So visit Vagamon slope station to encounter unceasing rapture and tranquillity of mind. The Vagamon slope station offers you an exceptional and distinctive environ in contrast with other slope stations of Kerala. Besides, being copious in common magnificence, the spot additionally offers space for otherworldly exercises. The serene surroundings with cool and delicate breeze blowing over the valley makes it an ideal spot for contemplation.




Thenmala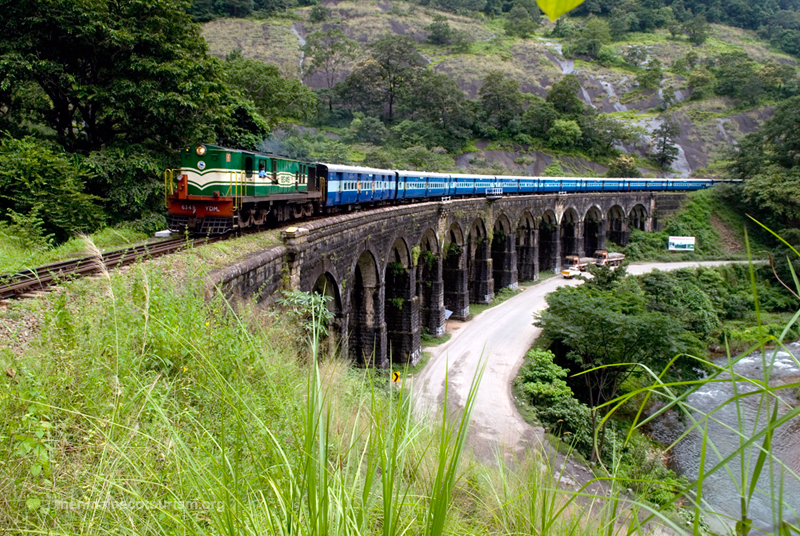 Way to Thenmala Eco-Tourism
Thenmala is an ecotourism site in Kollam, Kerala. It lies only north of the Thenmala Dam, which traverses the Kallada River. The Elevated Walkway twists through a thick shelter of trees, home to numerous local fowls. Toward the east, Pathimoonam Kannada Bridge is a 13-curved scaffold along a mountain railroad course. More distant east, the Palaruvi Falls course into a profound pool.




Gavi
Gavi, Pathanamthitta, Kerala, South India
Gavi is an eco-place of interest in Kerala which has broadly turned out to be prevalent after 'Alistair International' the world acclaimed the travel industry major recorded it among the main eco-the travel industry focuses and one of the must-see puts in India. An unquestionable requirement visit place for all nature darlings as Gavi is safeguarded in its regular beautiful magnificence untainted by the forceful hands of advancement. Gavi is principally known for its untamed life. Imperilled species including the Nilgiri Tahr and Lion-followed macaque are frequently located at the edges of Gavi. Kerala's own one of a kind fortune elephants can be located liberally. On the off chance that you are the fledgeling watcher, Gavi is the spot for you. Within excess of 260 types of winged animals including the extraordinary pied hornbill, woodpecker, and kingfishers, Gavi is a paradise for birdwatchers. An astonishing spot to be visited in any event once for every one of the individuals who love nature.
Popular Tags: places to visit in Kerala, tourist places in Kerala, Kerala tourism, top 10 tourist places in Kerala, top 10 places in Kerala, best places to visit in Kerala, places to visit in Kerala for honeymoon,